Things that warm my heart at Christmas:
With the season upon us I have heard a lot of people complaining that they are just not in the Christmas spirit. They haven't put their tree up or lights or done any shopping. They are just "bah-humbug". I then thought about what makes me get so in the spirit of the season. Here's a little bit of my list.
1)
Looking across the street at Grandma's and seeing her candles glowing from her windows.
This is the stained glass taken out of our old church.
I got this so Dennis and I would remember to have Joy after Dennis's accident.
Our daughter who is our "angel".
My daddy.
2)
Looking at the ornaments on my tree and remembering each memory that goes with each ornament.
3)
Just looking at the lights on my tree.
4)
Getting "angels" off of the trees in town and going shopping for the little girls and boys who are less fortunate than we are.

I try to imagine their delight when they open the gifts and hope that we are blessing them.
5)
Making new recipes and gifts and trying them out on my family and friends.
6) Christmas music, old and new.
7)
Remembering my daddy and how much he used to love Christmas Eve with my family.
8)
How we use to spend Christmas at my Grandma's and the whole family would come, she had a silver tree with a spinning color wheel.
9)
Knowing that my loved ones are in heaven and they get to celebrate every day!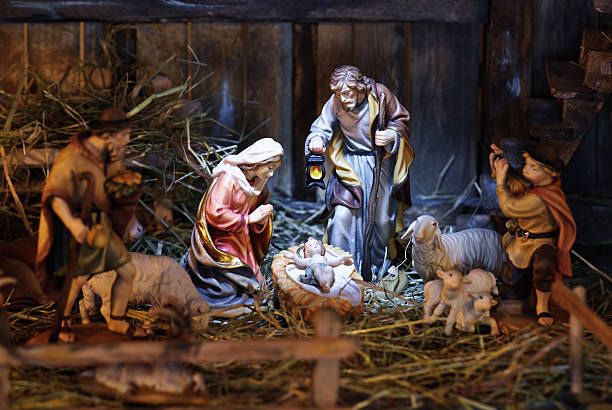 10)
And knowing that Jesus came down from His comfort in heaven, for the purpose of dying a torturous death, so that I could live.
He is the reason we should always be in the spirit of the season.